---
CASE STUDIES
A case study is a success story. It is a 1-to-5 page written account of how your company's products or services have helped to solve a problem, or created a solution for one of your clients. A potential client who reads your case study will understand how your products or services might provide a solution for their company as well.
Click on the images or links below to see case studies I have written.
CyrusOne Data Centers
I have written numerous case studies for CyrusOne, a data center company based in Dallas, Texas. CyrusOne has over 20 data centers throughout the United States.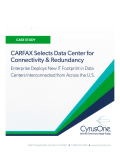 (CARFAX)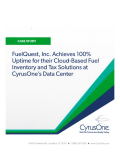 (FuelQuest)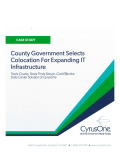 (Travis County, Texas)
Flow International
Flow International is an industrial company that manufactures high-pressure waterjet cutting tools.
Flow International Case Study (text only)
RagingWire Data Centers
RagingWire is another data center company, based in Sacramento. I've written several case studies for them.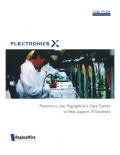 (Flextronics)
WatchGuard Technologies
WatchGuard Technologies is a Seattle-based high-tech company that creates network security appliances and technologies.
WatchGuard Technologies Case Study (text only)
---
>>> Home > Writing Services > Case Studies